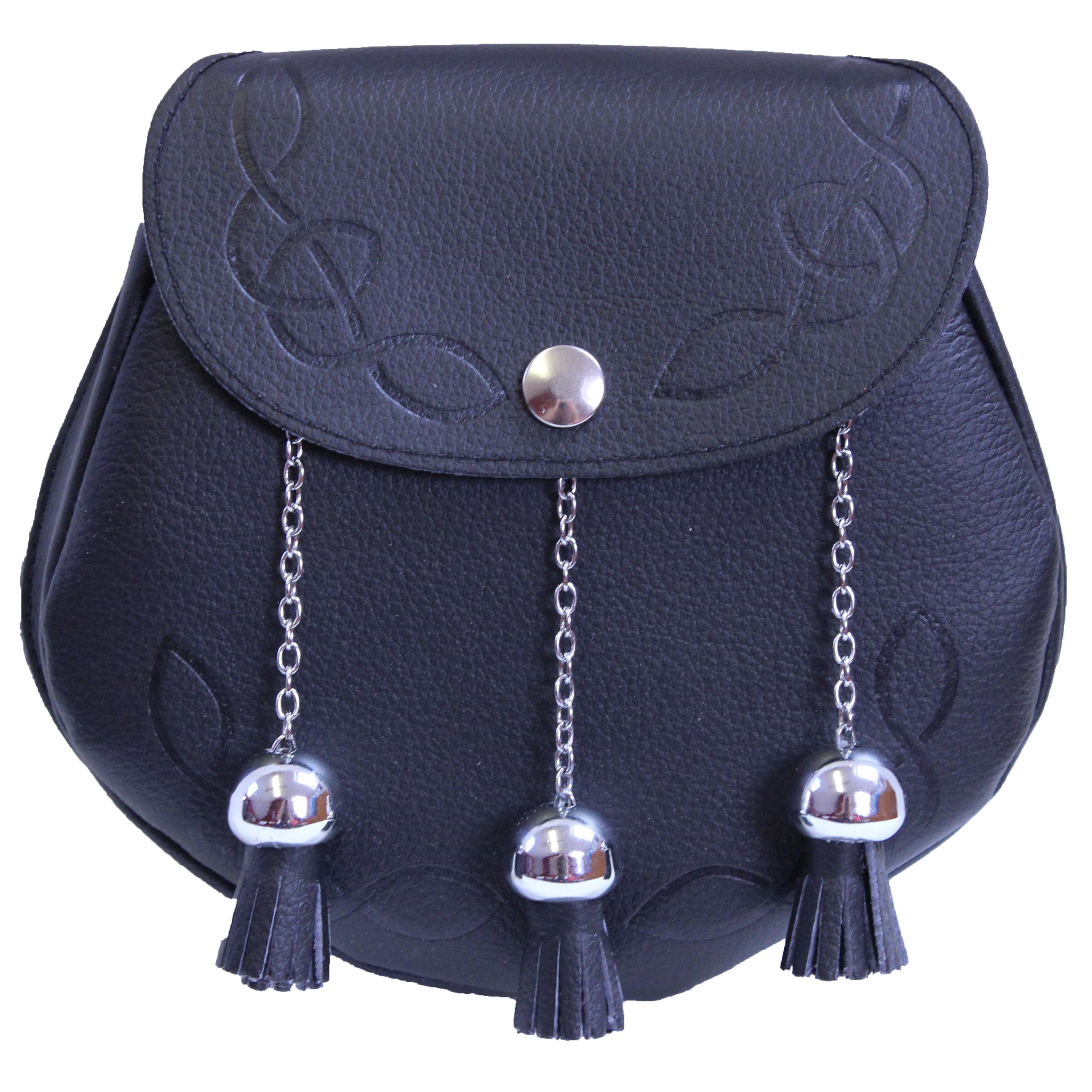 Celtic Sporran with Bells
FRCLT3
Our NEW Celtic Sporran with Bells.
It has a Celtic design embossed on the curved flap which is held by a press-stud. The Celtic motif is also embossed on the front panel.
Traditional 3 bells complete the look. 
Chained belt at the back. 
All made by hand in Black Lorica microfibre material and registered with the Vegan Society for your peace of mind.